FNII is optional.
FNII works with participating First Nations and/or Indigenous organizations to establish a project team, build capacity and get projects delivered. Some communities and organizations may want a lot of support and some may need very little, the FNII approach is flexible to adapt to existing community capacity.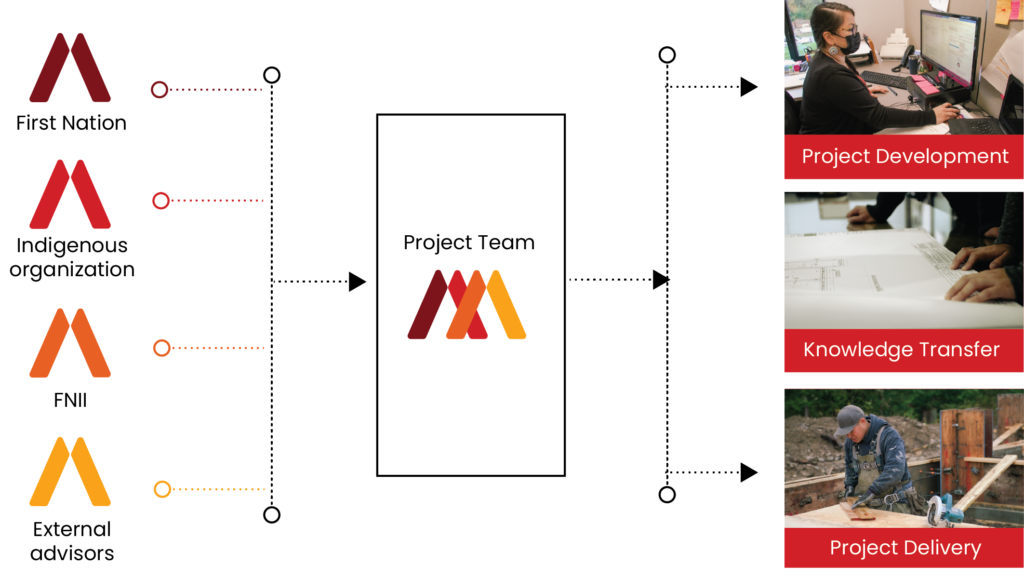 A FNII partnership signals to funders and the market that the project is shovel ready.
Optimizing a project to FNII standards on planning, procurement and delivery could mean that:
the project is aligned with community goals and priorities;
reasonable cost estimates have been established through appropriate technical analysis;
there is an analysis of how costs could be recovered (including FMA tools);
an effective approach to procuring the project has been considered;
risks associated with the project have been identified and assigned to the party best able to manage them; and,
a robust implementation process has been developed, outlining a transparent and fair process to appoint a preferred proponent.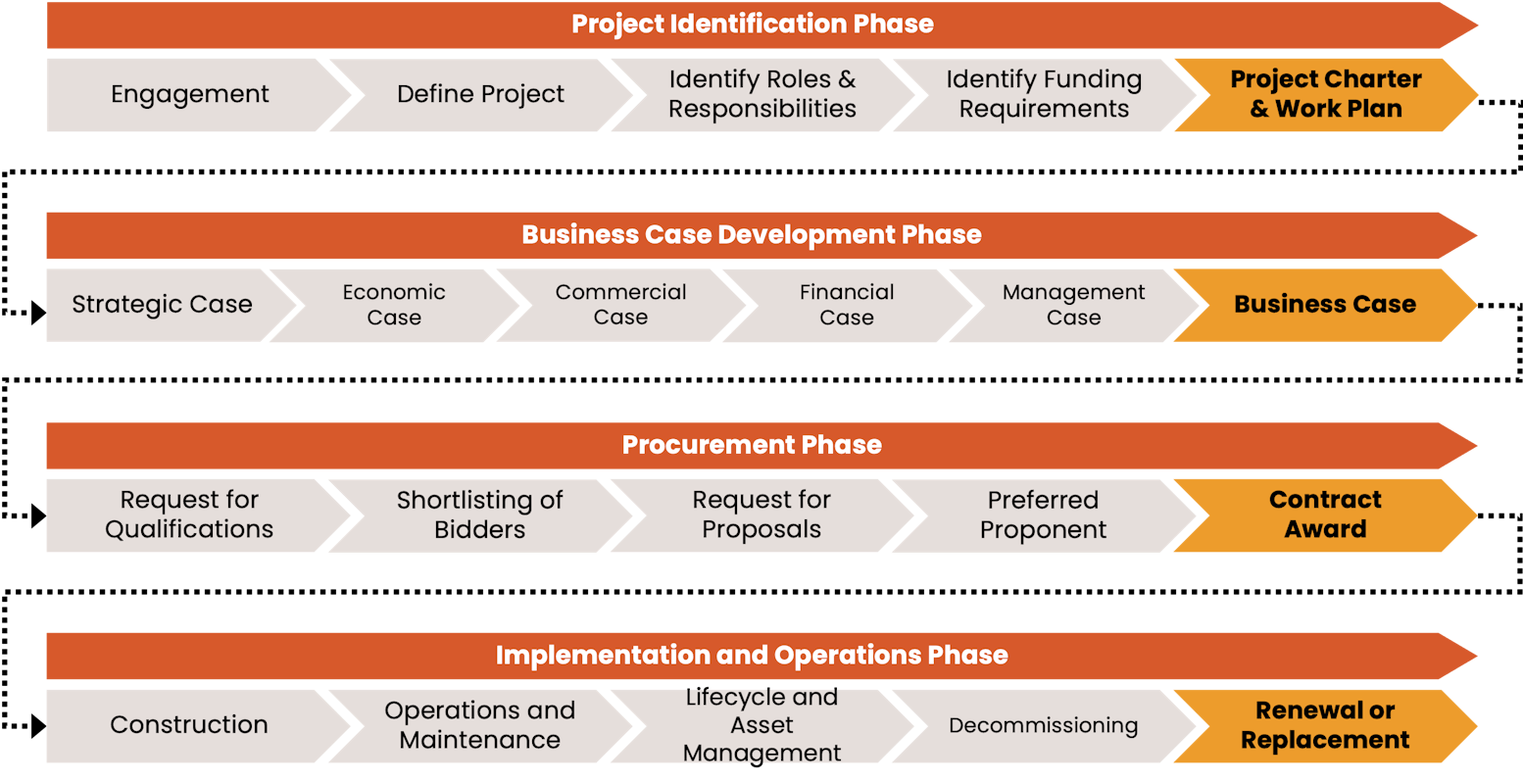 First Nations and Indigenous organizations that choose to utilize FNII services will realize a number of benefits.
Value for Money- The process could result in better quality infrastructure projects for the funds that are invested. Firms would be putting their best foot forward to compete for FNII certified projects because they would know that there is a complete business case and that there will be a fair and transparent procurement process;
Faster – FNII's capacity support tools, including samples, templates and workshops, will improve project development timeframes and reduce the number of projects stalling out in the planning stage;
Longer Lasting – Assets will be far more likely to operate at full design capacity for intended service lives;
Monetization – The FNII review and certification function should offer confidence that a project will be completed and will be adequately maintained throughout its lifecycle. This will support the monetization of transfer payments.
Insurance – Developing and maintaining assets to established standards in accordance with best practices should provide the confidence required for insurance companies to offer better coverage at lower premiums.
O&M Funding – Certification of operations and maintenance and asset management plans as well as ongoing support to implement plans and protect asset sustainability should lead to opportunities to improve the effectiveness of federal operations and maintenance funding. This could include assurance that periodic asset rehabilitation activities, over and above regular operations and maintenance, will take place and be properly resourced.